12 San Diego Charities Leading the Way in Service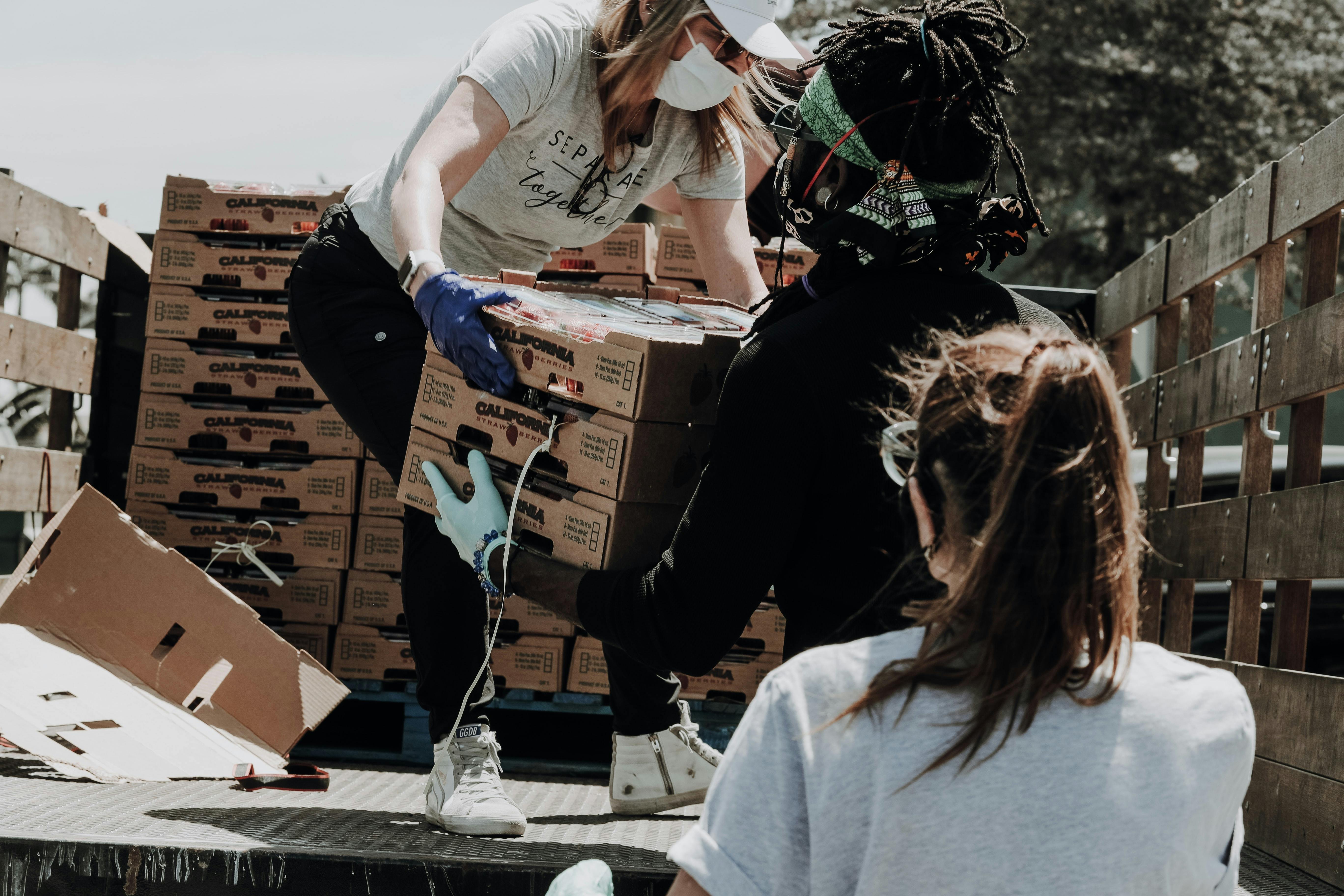 Being of service is important. Whether you're donating money, goods, or time, you can give back to society and help those in need. Giving strengthens communities by bringing people together and lifting up those less fortunate. Charitable organizations are wonderful in their ability to develop a targeted and impactful service for the people they serve.

When looking for ways to give back, it's important to work for a cause that speaks to you. There are many different ways to get involved and be of service. To help you get started, we've put together a list of our 12 favorite San Diego charities.

#1: Third Avenue Charitable Organization
TACO serves men, women, and families who are struggling. These people are often living in poverty or are homeless due to fixed incomes or disabilities. Last year, TACO served over 20,000 meals with the help of donations and more than 6,500 hours of service by volunteers. Services include meals served throughout the week, health and legal clinics, social services and counseling, and end-of-life programs for the dying and their families. While donations help finance these services, often the greatest donation you can give is volunteer time. To learn more and get involved, visit tacosd.org.
#2: Think Dignity
Think Dignity is a grassroots organization focused on advancing basic dignity for those living on the street. By providing meals, showers, storage, and legal advocacy, teams of volunteers help homeless people in San Diego regain their dignity in a way that equips them to become prosperous and self-sufficient. Think Dignity strives to supplement existing services and provide assistance where it would be unavailable otherwise. To find out how you can help, visit thinkdignity.org, or learn more by attending their monthly coalition meetings.
#3: Support the Enlisted Project
STEP assists junior active duty enlisted members and recently discharged enlisted veterans and their families in Southern California facing financial crisis achieve long term financial self-sufficiency through counseling, educations and grants to alleviate critical obligations. Some of the services offered by STEP include emergency financial assistance, Seminars to help families gain and maintain solid financial footing, and events that provide a retreat for family members who's lives have been dedicated to caring for wounded soldiers. There are lots of events throughout the year where volunteers can help serve these active duty and veteran soldiers and their families. To donate, volunteer, or learn more about the struggles these families face, visit stepsocal.org.
#4: Vista Hill
Vista Hill assists individuals and families who are facing the challenges of mental illness, substance abuse, and intellectual and developmental disabilities. Programs serve people of all ages, including early intervention work with children, after school programs, and employment-focused day programs for adults with disabilities. Vista Hill also provides support, education, and mental health services to families who need assistance. To learn more, visit vistahill.org.
#5: The Seany Foundation
The Seany Foundation was created to carry on the legacy of Sean Lewis Robins, who was diagnosed with Ewing sarcoma during his sophomore year of high school. Sean battled the cancer and after going into remission, was able to graduate in 2002. Sean's cancer eventually returned, taking him from us in 2006. Before Sean passed, he underwent many experimental treatments, all with a positive outlook. In 2005 he expressed his desire to establish a foundation to help advocate for children with cancer, naming it "The Seany Foundation". Originally focused on raising money to fund research, the foundation's main goal is to bring relief and happiness to kids struggling with cancer and to their families, particularly siblings. To donate, sponsor a family, volunteer, or start your own fundraiser, check out theseanyfoundation.org.
#6: Outdoor Outreach
The mission of Outdoor Outreach is to connect youth to the transformative power of the outdoors to help them realize positive attitude and behavioral changes that help them become happy, healthy, and successful adults. The majority of program participants come from low-income communities and have few opportunities to experience natural parks and open-space areas. Outdoor Outreach relies on personal and corporate donations and volunteers to provide programs for San Diego youth. To learn more, you can visit outdooroutreach.org.
#7: San Diego Brain Tumor Foundation
SDBTF supports patients and families in San Diego's brain tumor community. They provide monthly support groups, financial grants, and transportation for those in need. SDBTF also provides resources for patients, families, and caregivers. There are also several events that are hosted, from fundraising golf tournaments to picnics for the patients and their families. To discover ways to participate, visit sdbtf.org.
#8: Kitchens for Good
Kitchens for Good is on a mission to break the cycles of food waste, hunger, and poverty through workforce training, healthy food production, and social enterprise. One program, Project Reclaim, works directly with farmers and wholesale companies to rescue surplus or cosmetically imperfect produce that might otherwise go to waste. All food donations are used it to make healthy meals for social services agencies across San Diego. Other programs include culinary job training and providing healthy meals for families in need. To get involved, checkout kitchensforgood.org.
#9: Mama's Kitchen
Mama's Kitchen was established in 1990 by a San Diego caregiver who enlisted volunteers to help prepare and deliver free meals to a few neighbors who were sick with AIDS and unable to get to the grocery store or cook food. By providing healthy meals to families dealing with AIDS, cancer, and other serious illness, Mama's Kitchen improves quality of life and nutrition for those in need. Their vision is to help create a community where all individuals with critical illnesses are no longer vulnerable to hunger. To learn more and pitch in, visit mamaskitchen.org.
#10: Father Joe's
Father Joe's is San Diego's largest homeless services provider, providing housing, food, and a wide variety of other services. There are over 8,000 people experiencing homelessness in San Diego, and Father Joe's houses more than 2,000 of them. As such a large provider, donations of almost any sort can be put to good use, including food, cars, clothes, and specialty training. To volunteer, visit them at neighbor.org.
#11: Ocean Discovery Institute
This is a really neat organization that uses ocean science to empower underserved urban youth. Founded in 1999, they work to address a national crisis in science education. They believe that education and discovery are remarkable opportunities and that every person has the potential to improve their future and that of our world through the acquisition of knowledge and new ideas. Their programs integrate education, scientific research, and environmental stewardship. You can donate, volunteer, or even learn through one of Ocean Discovery Institute's events. Go to oceandiscoveryinstitute.org for more info!
#12: Shelter to Soldier
Did you know that 20 veterans and 1 active duty military personnel commit suicide every day? Shelter to Soldier combines animal rescue with service to our veterans.  They start by training rescue dogs as psychiatric service dogs. Then they pair the dogs with combat veterans suffering from Post-Traumatic Stress Disorder, Traumatic Brain Injury, or other psychological issues stemming from traumatic combat experiences. You can help by donating, volunteering, corporate or event sponsorship, or even by signing up for the therapy team, where you and your dog can participate in events with veterans. To get started, visit sheltertosoldier.org.

Looking for ideas to incorporate a charitable organization into your next team building program? Contact us or check out our list of Corporate Social Responsibility (CSR) programs to learn more.