7 steps to follow before hiring a facilitator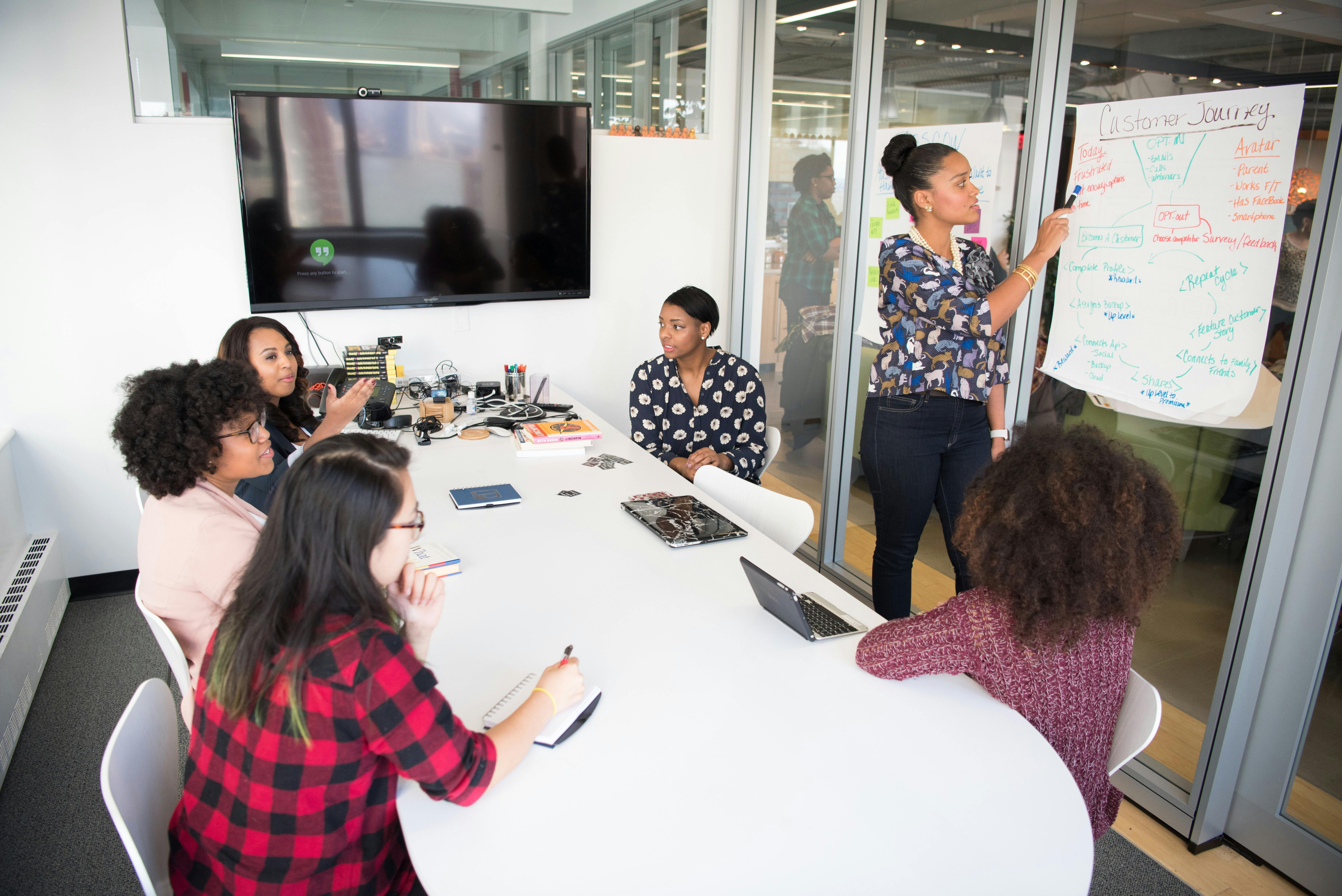 Company training sessions can be very beneficial to a company, but they can also be quite overwhelming. Because of the large number of people attending and the pressure to present useful information, these types of trainings often feel rushed and not as effective as they could be.
In order to get the most out of your company training session, you need to find the perfect facilitator for your business. A good facilitator can lead a training program in a more interactive direction while still keeping it informative.
Their presence will also help everybody focus on what's important and keep everything organized. Hiring a facilitator for company training can help the professional development of your team, enhance their performance and have a great impact on your company culture.
Before hiring a facilitator, the first step is to ensure that your company training has clear objectives. You're hiring a facilitator because you need their expertise and support to meet certain outcomes. Once you establish your training objectives, here are seven additional things you should keep in mind before selecting a facilitator to work with your team:
What to look for in a facilitator
There are certain qualities that make a great facilitator. Some of these qualities include:
- The ability to guide the conversation, but not steer it too much so that it feels like they are leading it.
-A good trainer will connect with all the different people that will attend your job training.
- Keeping the training on track without it feeling too restrictive.
- Engaging people in the training while still being careful not to dominate the room.
- The ability to work well under pressure while still keeping control of their emotions.
 Check their track record and references 
Before hiring a facilitator, you'll want to check their track record and any references they may provide. You'll want to make sure that they have experience with the type of corporate training you're planning and that they have experience working with the people likely to be attending your training session. You can do this by asking for references from past clients.
If it's convenient for you, you can even ask for references from clients who are in similar industries and with similar types of employees as those who will attend your training session.
Check that the facilitator is a certified professional
Trainers can come from many backgrounds and professions, but it's important to make sure they are a certified professional.
There are many associations that certify facilitators. These certifications are usually recognized by most industries, and they're great to have on a facilitator's resume. By hiring a professional facilitator, you ensure that they have been assessed and proven worthy of their title.
Ask to See Samples of Previous Facilitation Work 
Not everybody is born to be a great facilitator; it's a skill that can be learned, but only if you have the right training and experience. By seeing some samples of their previous training work, you can get a better idea of the skills a particular facilitator has, and how you can benefit from their guidance.
If you've hired a training and development company to provide you with a facilitator, then you can request to see a sample of their previous facilitation work. 
Ask for a meeting before hiring
Before singing any contract, you'll want to have a meeting with them. This meeting can be in-person or over the phone, whichever you prefer. During this meeting, you'll want to make sure that you feel comfortable with the facilitator and that you feel confident in their ability to lead your training session.
Also, you need to feel confident that the facilitator is someone you can work with.
Don't be afraid to ask questions
During the meeting, you'll want to ask the facilitator as many questions as you need to in order to feel comfortable hiring them. If you have questions about their experience during the meeting, ask them. If you have questions about their rates, don't be afraid to ask about them either.
You may also want to ask about their specific approach to facilitating training sessions if there are multiple approaches you've heard about.
Don't be afraid to interview more than one potential facilitator
You may want to interview multiple potential facilitators in order to make sure you find the best one possible. You may even want to have different employees interview each potential trainer. This can help you get a more balanced opinion on each potential facilitator and to choose the best possible facilitator for your training session.
The hiring process for a facilitator is the same as hiring any person for your team. You'll want to ensure you know what you're looking for and the trainer needs to understand what you want from them. With a clear understanding of these things, you'll be able to hire a facilitator that will be beneficial to your company culture and your employees.
Hiring a good facilitator can make a big difference when you're training employees, and not only that, it can optimize your team members' performance and grow your business.
If you want to change your company culture and bring the best out of your employees, we have the solution!
We offer customized corporate training programs that meet the needs of your organization through experiential learning and training methods. Also, we have an unparalleled level of energy and enthusiasm for what we do!
Request a quote here.