Copy Our Top 5 Travel Tips When Planning Your Next Adventure

Just about everyone loves to go on a trip. Vacations are an experiential reprieve from work, school, and the mundane. But whether you're planning a trip locally or abroad, you'll need to make sure you're prepared. If you don't plan your trip ahead of time, you can end up facing some serious obstacles that will harsh your vacay mellow.
For most people, planning all the details of a trip can seem daunting. Fortunately, we've got you covered with 5 essentials for planning your next adventure.
#1: Set Your Trip Budget
We want your adventure to be out of this world, but if you don't start off with at least one foot in reality, you'll end up way over budget or worse: stranded. There are a million ways to travel, so your first step should be to figure out your budget. Everything else you do should be based around this. If you're on a shoestring budget, maybe camping or hostels make more sense than hotels. Taking a train can save you a small fortune compared to airfare.
Consider what you want to do when you get there. Are you planning to walk around the streets of Italy and take in the sights or go on a guided South Pacific scuba adventure? Factor these costs into your budget when deciding where to go and what to do. The last thing you want is to get to your destination only to find out that you can't afford the activities.
Remember that time is part of your budget. How long do you have? A week? 2 weeks? A weekend? You want to spend as much time adventuring as possible, so try not to waste half your trip on a bus. Finally, ALWAYS leave some wiggle room in your available cash and time. You never know what may happen, and you don't want to be stuck on a fiscal tightrope when the wind blows.
#2: Set Your Goals
Let's be real: what you do is usually more important than where you do it. Once you figure out what you can afford, decide how you want to spend your time. Prioritize your objectives and build your trip around the most important ones. If your primary goal is to relax and unplug, great! If your main thing is to see new places, also great. No matter what, make sure you define your goals for the trip.
Look at your options and figure out what's going to serve your needs best. Maybe traveling to a place less exotic will allow you to spend more time hitting the slopes. Prioritizing your goals is important if you want to get the most out of your trip, but don't forget to be flexible. Things may change and you'll want to leave room to enjoy the moment instead of chasing down your itinerary.
Remember that no one knows the town like the locals. While the tourist attractions and landmarks certainly have their place, there's no better way to really absorb the culture and traditions of a new town than by hanging with the people who know it best. Check in with shop owners, bartenders, hostel employees, or anyone riding a bike to find the hidden gems in your destination.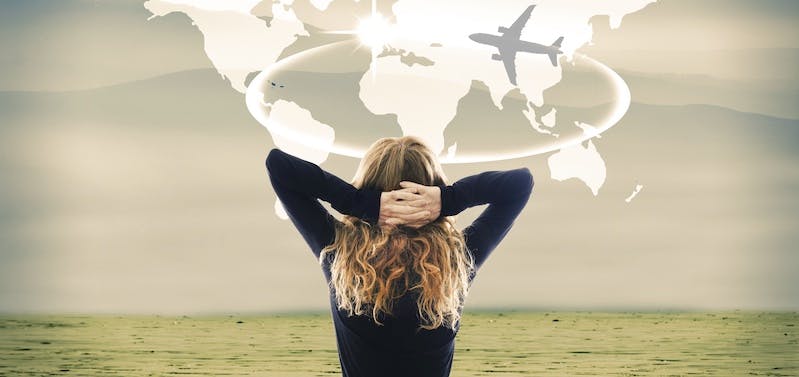 #3: Arrange Transportation
Obviously, the way you choose to travel will depend on your budget and what you want to accomplish. We've already mentioned a few ways that travel can work for or against you. But what's even more important is to know how you'll be getting around before you leave.
If you're flying, when are the best times to fly?
Which cities have the easiest arrival and departure?
Will you need a vehicle when you get there?
How good is public transportation in your destination? How much does it cost?
What are the gas prices in different sections of your road trip?
Finding out when are where you'll need to be will help you figure out the rest of your itinerary, so make sure you figure out your transportation first. There's nothing worse than arriving at an airport only to find that there's no shuttle service and paying an arm and a leg for a cab. Many towns have free bus lines, and those controversial dockless bikes are pretty much everywhere now (especially in Asia). Do yourself a favor and figure out exactly how to get to where you're going, how to get around once you're there, and how to get back.
#4: Find the Best Lodging
Finding places to stay is one of the most fun parts of planning a trip. It's 2019, which means even the most off-the-grid spots will have pictures and a description for you to brag about to your friends before you leave. And in case we haven't driven this point home yet, you don't want to figure this stuff out on the fly! 
Whether you're staying in some remote Himalayan yurt or at The Burj al Arab in Dubai, make your arrangements in advance so there won't be any surprises. There are a ton of benefits to booking in advance, and one (which we'll talk about in a hot second) is knowing what you'll need to bring. It's important to ask the right questions when locking in your vacation spot.
For example…
What time is check-in?
Departure?
Are these times flexible?
You've already figured out your travel, so make sure you aren't cutting anything too close. Ask about amenities:
Are there towels and toiletries provided?
Is there a spot nearby to do laundry (this is a life-saver on long trips)?
Are there any additional fees or charges you should know about?
You also want to try to find lodging that's close to where you'll be spending your time. Let's say you fly into Naples International Airport on Sunday night, but you'll be spending most of your time until Friday checking out the museums and architecture in Benevento, which is over an hour away.
You'll most likely want to stay in Benevento so that you can make the most of your time instead of traveling 2.5 hours back and forth each day.
But if your Sunday night flight arrives late, it may make more sense to stay in Naples for the night and catch a bus to Benevento in the morning. These are all things to consider when booking your lodging. And, if I can make a suggestion (which I can because I'm the one writing the blog), always look for the cool bed and breakfasts or cottage rentals. Hotels are geared towards tourists and will guide you to the most expensive, kitschy activities they can.
Instead, stay with Alessandro and Giorgia and experience Italy the way the locals do. You may even make some new friends along the way.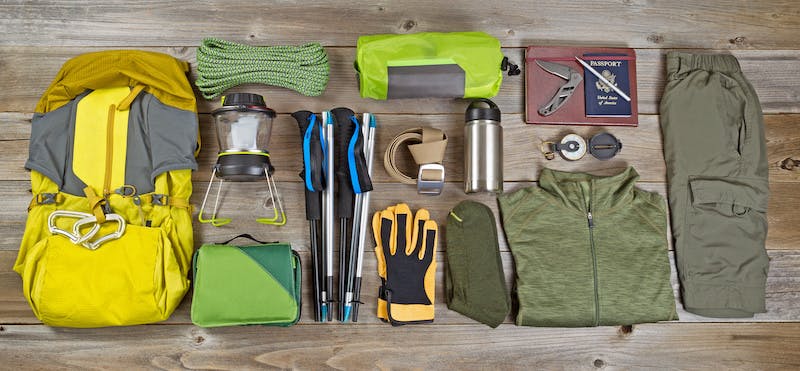 #5: Pack Like a Pro
Now that you've set your budget, prioritized your goals, arranged travel, and locked in your sweet Italian lodging, it's time to pack. Luckily for you, you now have all the info necessary to pack exactly what you need.
Depending on your travel plans and the length of your trip, you can pack light or pack extravagantly. If you're going to be catching flights and trains and moving around a bit, the last thing you want is to a have a million bags to lug around.
First, figure out how many days and nights of clothing you'll need, and pack an extra outfit in case something goes wrong. If you'll be gone for a week or more, find out if there's a place for you to wash your clothes. This will allow you to pack lighter since you can "replenish" your gear.
Try to pack versatile options so you aren't dragging half your wardrobe around with you. A solid pair of shoes, slacks, or a sundress will prepare you for most activities.
Second, make sure you're familiar with the climate, potential weather, and any special activities. Packing layers is clutch. Are you going to be swimming? Will you need a heavy coat and hat? Know what you need and bring only that. You won't need your puffy in Jamaica anymore than you'll need your flip-flops in Grand Forks, ND during winter. If you don't need it, don't bring it.
Next, make sure you have all of the extras you need. Will there be soap and shampoo where you're going? Is there a hair dryer in your hotel? Don't forget essentials like medicine, deodorant, and a toothbrush. For our long-maned friends, bring plenty of hairbands. You're going to lose at least half of them along the way.
What you pack is just as important as how you pack. Make sure you have a light backpack for day trips and travel so that you can access thing like jackets, medicine, and sunscreen without wearing cargo pants. A trusty knapsack is essential for any good adventure.  
Roll your clothes to save space and make it easier to access your stuff. A basic drawstring bag can hold up to 10 shirts, and you'll be able to quickly select the one you want.
Use organizers and bring extra bags along. I've had my shampoo spill open in my pack, and it's the WORST. Ziploc baggies are your friends. Be sure to use luggage that you can handle easily. It's better to bring a small case, duffel, and knapsack than to back a giant suitcase that you can't manage easily. If you're staying at a luxury resort with bell service, go nuts. If you'll be boarding planes, trains, cabs, and rickshaws the whole way, make sure you only bring what you can manage.
Finally, pack a better attitude. Seriously. Have you ever been on vacation and seen a person that's just absolutely miserable, bickering and complaining about everything? Her name is probably Sue. Don't be a Sue. Platitude or not, your experience really is what you make of it. You're probably stressed out from work, school, or the burdens of managing a family, but this is your time to reset. If you can manage it, make some time for calm before you embark.
Talk with your travel companions or write in your journal about what you want to gain from your adventure. Don't pack your stress, worries, or negativity. Do pack your excitement, peace, and optimism. What you bring when you depart will determine what you find when you arrive.