3 Types of Corporate Retreats Your Team Should Consider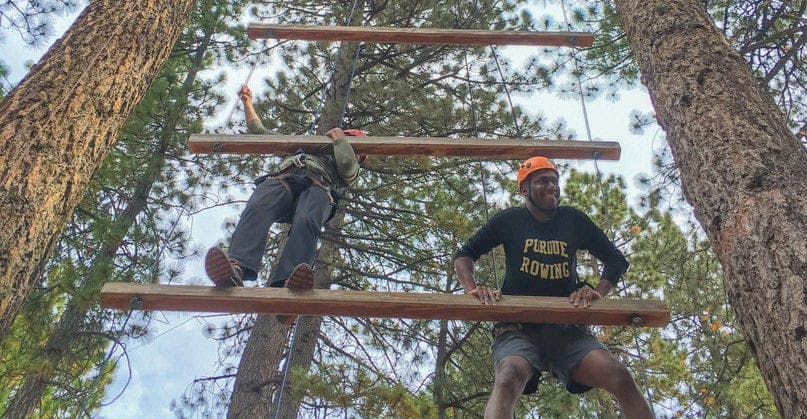 Annual Planning Corporate Retreats
These types of corporate retreats are for executives and/or managers to designate time to reflect upon what happened the year before, as well as to find a direction and vision for the year ahead.
Generally, teams will look at each department to create long and short-term goals and objectives. Onyx Offsites & Trainings Chief Operations Officer, Jered Cherry, recommends the book Traction by Gino Wickman to jump-start the brainstorming of your annual planning retreat.
Pros
Creating a company vision – Learning and exploring the specific company objectives in a non-traditional way helps further the employee's understanding and solidify the concept. Onyx works with companies to incorporate their specific goals and desired outcomes into the retreat experience.
Change of scenery – Holding the meeting in the same location you've used year after year can create an environment for stagnancy. Taking employees outside of the office by merging the planning process with the retreat approach encourages employee participation.
Cons
Cost associated with time away from the business – Despite the benefits of an annual planning and education retreat, they can be costly. Many companies pay their employees to attend these retreats and with big executives demanding cuts to the bottom line, it is important to factor in the budget when planning a retreat.
Keep in mind annual planning retreats do not have to take place at 5-star hotels! Retreats facilitated by CEOs and executives tend to be less interactive. Utilizing the services provided by Onyx Offsites & Trainings ensures an outside perspective and guarantees that everyone can participate.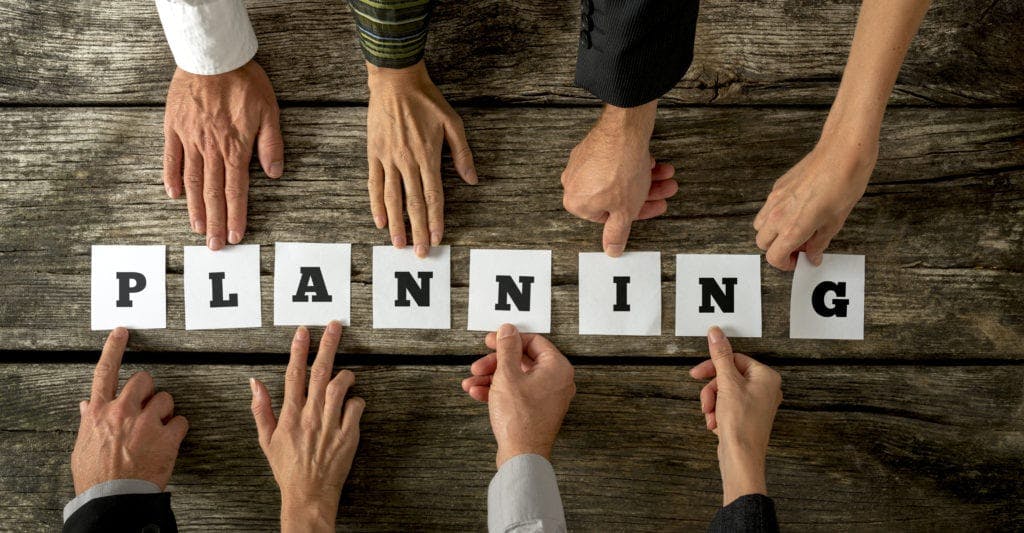 Leadership & Education Corporate Retreats
Onyx Chief Operations Officer, Jered Cherry says that leadership and educational-based retreats give "an opportunity for employees to gain professional development in a given area with other team members." An example of this would be an overnight retreat for developing leadership skills. Giving employees the opportunity to attend retreats geared toward leadership and education also allows for natural leaders to emerge in the group.
Pros
Team building – Employees develop meaningful relationships with other employees outside of a traditional work environment. Participants are able to spotlight abilities that they may not have realized they're capable of in other work environments.
Fresh outlook – Mixing it up and changing to a non-traditional approach helps solidify the learning objectives. It re-charges the employees and provides them with a positive new view of their company.
Cons
Disgruntled employees – Naturally, some employees are perhaps left behind in order to take care of the day-to-day business. Which can lead to perceived favoritism amongst employees. A way to combat this would be to offer extra incentives, like a bonus or extra day off to employees that stay back. Additionally, planning two retreats so that all employees are able to experience the retreat is another way to counter this.
Execution challenges – On top of the routine tasks that an organization is expected to complete every day, it can be hard to successfully organize a retreat on top of that. Luckily, Onyx Positive Adventures excels in the planning of corporate retreats which allows you to focus on the learning outcomes by leaving the heavy lifting of implementation to us.
Recreational Corporate Retreats
Taking time away from the office for the team to refresh and bond with each other strengthens the inclination to retain this bond when they return to the professional setting.
Pros
Rewards and incentives – This kind of retreat can be a reward to employees who have exceeded the company's expectations, met their deadlines, etc. This form of recognition is a great alternative to the standard monetary compensation with ancillary benefits.
Reduce stress levels – Giving employees the ability to relax and release stress through physical activity in a team environment can be beneficial to their health, also aiding productivity once they return to their normal work environment.
Cons
Employee participation – Employees who show up to work to just clock-in and clock-out may have little to no interaction with other employees. These employees may not be eager to do something recreational with their coworkers and could be more difficult to motivate to participate in the fun activities.
Improper behavior – Some employees may get rowdy or act in an unprofessional way when they are in an informal setting.
Overall, the biggest mistake made when planning any type of retreat is too many activities on the schedule and not enough time to complete them. Make sure that you focus on the type of retreat you are looking for and the objectives you hope to accomplish. Decide on a theme early on and stick with it.
Need help? Onyx will work with you to ensure your retreat purposes are fulfilled. Let us handle all of the planning, orchestrating and administrative details of setting up an amazing retreat for you and your team.