A Holiday Party Crafted Specifically for Your Team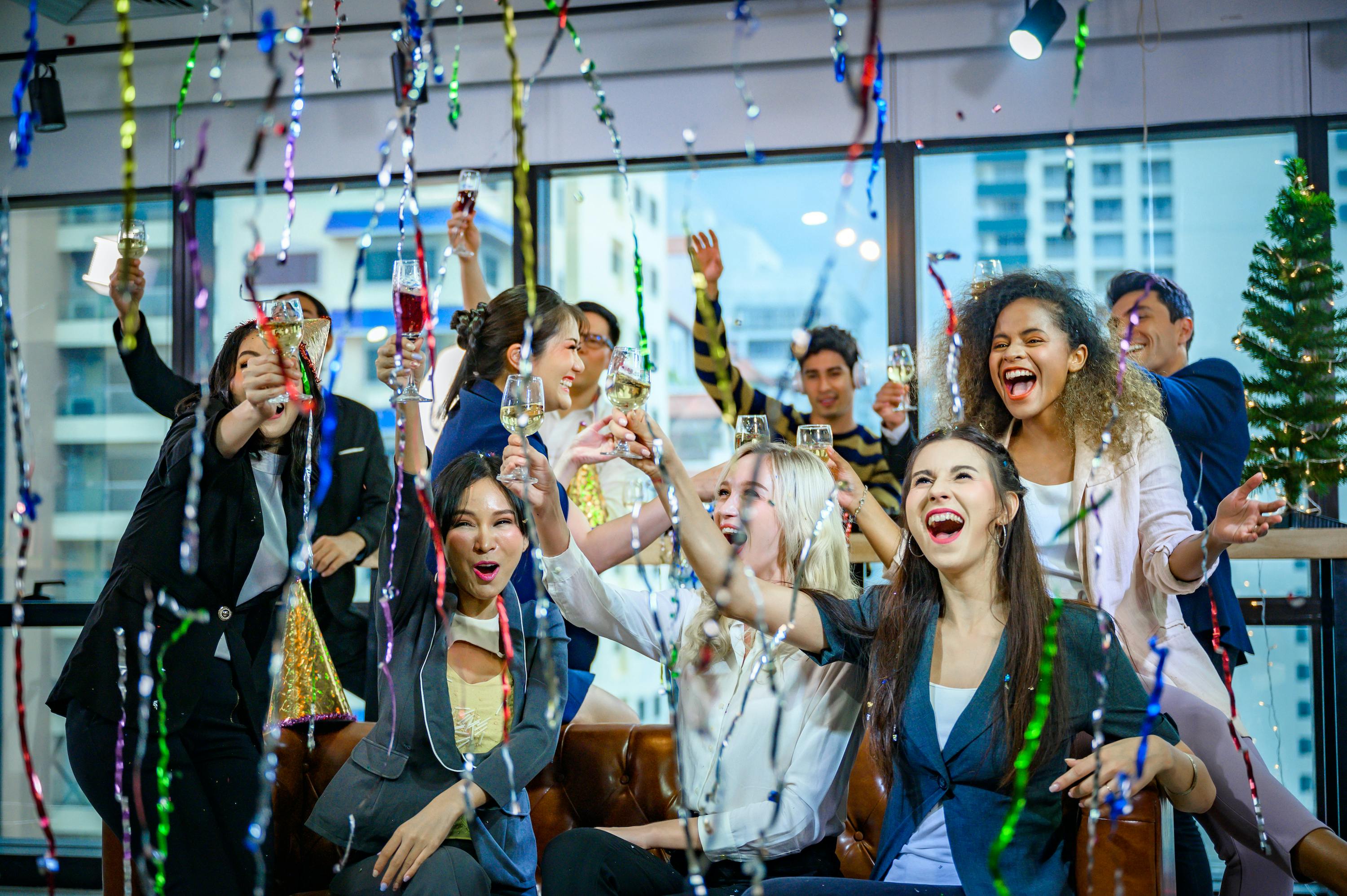 As the holiday season is rapidly approaching, the time to plan your company's holiday celebrations is now! The holidays can be a stressful time for any team, and it's important to create opportunities for your employees to feel connected and engaged during this time of year; however, corporate holiday parties are not a one-size-fits-all endeavor. There are many factors to consider when planning this event. Is your team celebrating virtually or in-person? How does your team celebrate the holidays? What kind of impact would you like your celebration to have on your team and the community? Luckily, Onyx Offsites and Trainings can offer unique holiday celebrations and tailor the perfect holiday program for your team's needs. So, where do you start?
What Do You Want Your Holiday Party to Accomplish?
Do you want your employees to be able to come together and give back to the community? Consider an event like "Groceries for Gratitude," an opportunity for your team to compete in challenges where they will assemble care packages complete with all of the fixings for a family in need to enjoy a wonderful holiday dinner.
Are you looking to bring your team together and encourage a sense of camaraderie? A "Bike Build" provides the opportunity to take part in trivia, challenges and various activities in order to receive the necessary parts to build a bike. Your employees will leave with a strong sense of admiration for their teammates and the company they work for.
Perhaps you'd like to ensure your team feels appreciated during this stressful time of year? Customizable holiday care packages are the best addition to any holiday celebration and will leave your employees feeling valued by their place of work. You can have them delivered right to your employees' doors on the day of a virtual or in-person holiday celebration, to kick the event off right.
How Will You Celebrate?
While some teams have gone back to the office completely, many may still be operating in a hybrid or completely remote model. The pressure to make a virtual holiday party special, especially amid pandemic fatigue and holiday burnout, can be high. Luckily, there are plenty of options to get your team feeling festive virtually!
To help your team connect over a remote celebration, consider "Campfire Conversations." These exercises strengthen empathy and emotional intelligence skills, retention rates, morale, and improve company culture by providing your team with the opportunity to develop trust through social connections.
If you want to keep things fun and light for your holiday festivities, consider a "Merry Mixology" event, where your team can learn virtually from a professional mixologist while they make holiday-themed cocktails and mocktails together.
Lastly, there are plenty of ways to keep the spirit of holiday giving alive in a virtual setting, like with a "Game Show for Good," where your team will compete in games inspired by classic game shows like Jeopardy, The Price is Right and Wheel of Fortune, giving the winning team the opportunity to donate to the charity of their choice.
Where Can You Start?
Everyone deserves a bit of festive fun this holiday season, and whether your team is working side-by-side or through a screen, there are plenty of ways to celebrate. The key is identifying the perfect holiday celebration for your organization, and Onyx Offsites and Trainings can help! These are just a few of the many ways Onyx can help your team celebrate each other, the holiday season and your community this year. Reach out today to get started on crafting the holiday celebration of your team's dreams.
Onyx Offsites and Trainings offers corporate retreats that deliver enriching team building communication programs, hands-on collaboration and instructional activities, and the ability for employees to connect and build lasting positive relationships with one another. Wellness retreats are a great way to bring the power of the great outdoors and the goal of living your best life in a healthy manner to groups of all sizes. Programming will help teams learn new skills, tools and habits to build resilience, encourage healthy habits, and nurture wellness and personal and professional growth.
Looking for even more information? Contact us today to get the conversation started about Onyx Offsites & Trainings.