Natfluence Feature - Melissa Lopez of Onyx Offsites & Trainings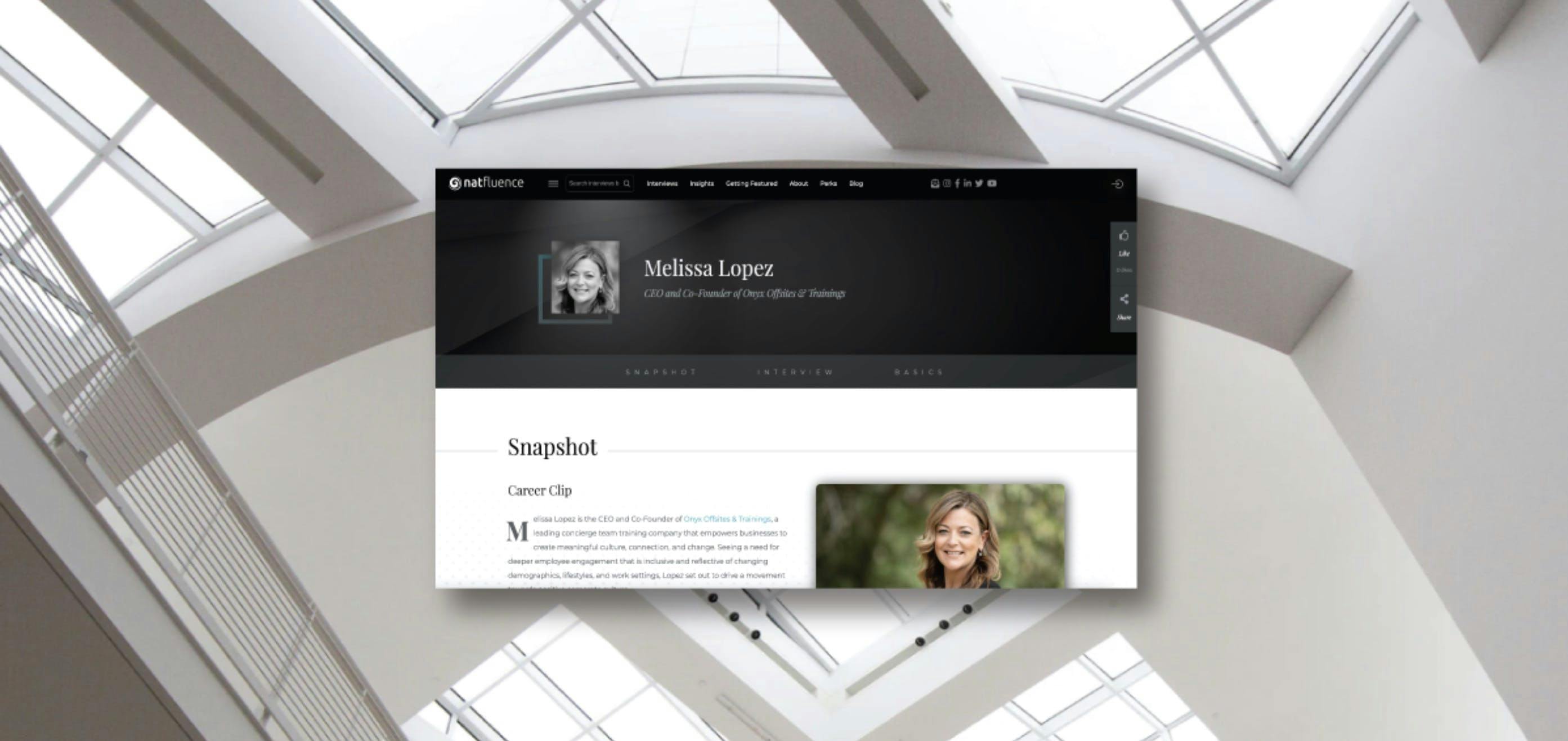 We are excited to announce that our CEO, Melissa Lopez, was interviewed by Natfluence, a digital publication featuring business leaders, entrepreneurs and innovators who discuss their paths to success.
This exclusive article covers a career snapshot, exclusive interview questions, advice, and more. In the article, Lopez shares the story of how she utilized her 25 years of experience in the marketing industry to launch her own agency start-up and how it eventually led her to Onyx Offsites & Trainings.
Onyx is a leading concierge team training company that empowers businesses to create meaningful culture, connection, and change. Lopez mentions how understanding the pain points of how corporations struggle with building and reinforcing a strong cultural connection is critical.
The article covers a variety of topics - from industry opportunities and challenges to key initiatives for success.
"Think outside the box, be willing to try new ways of doing business, and recognize that there is great worth and value in recreating the path on the journey to your vision."
Get to know our CEO, Melissa Lopez, and the challenges and industry successes of Onyx Offsites and Trainings: