Ultimate Guide to Planning the Perfect Covid-Conscious Company Holiday Celebration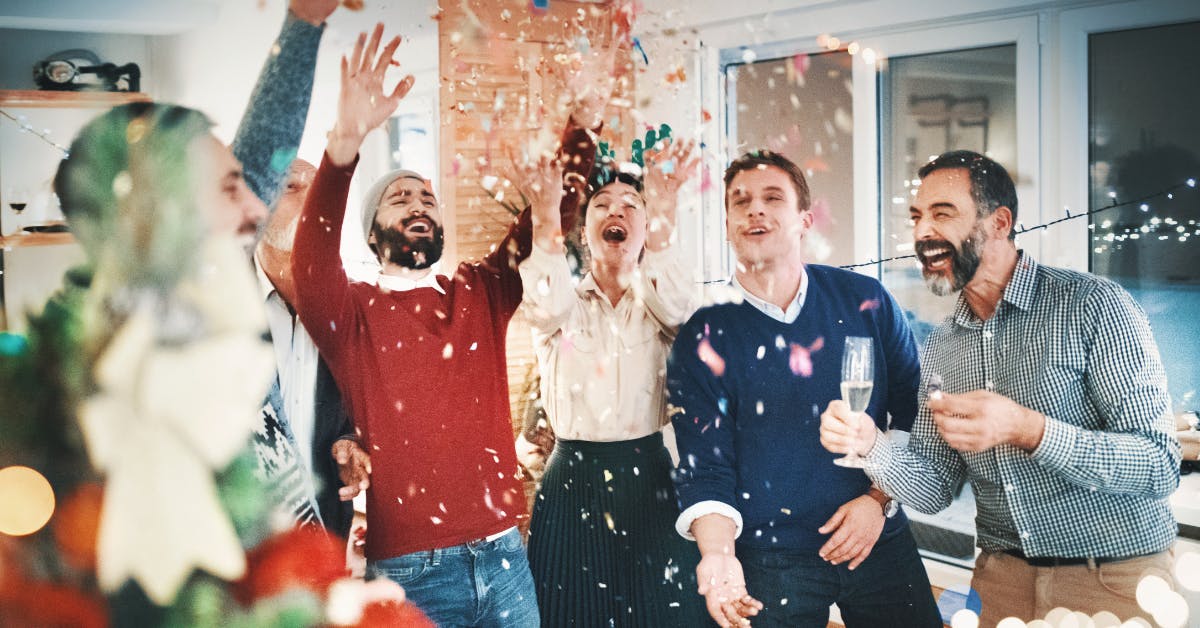 So, you are ready to start planning an epic company holiday celebration, now what? Planning an amazing holiday celebration is much easier said than done, especially with the added pressure of making it a covid-conscious event, to ensure all attendees feel comfortable and are able to participate in one way or another.
At Onyx Offsite & Trainings, we are experts at in-person, virtual, and hybrid team experiences! We take care of the details so you can focus on connections. To help you create a memorable experience we put together the Ultimate Guide to Start Planning the Perfect Covid-Conscious Company Holiday Celebration.
1. Start Planning Early
The best time to start planning a Holiday celebration is now! With most companies celebrating the same holidays (Thanksgiving, Hanukkah, Christmas, New Years, etc.), it's always smart to get ahead of the game. Especially if you are a large team that needs a bigger venue, or if you envision a Holiday celebration (whether that be in-person or virtual) that includes custom merchandise/gifts for employees. You have to give yourself enough time to create the desired experience. Venues are in high-demand and supply chains have been taking longer than usual, so planning and securing these details early on is critical to a successful event.
2. Decide what type of event suits your team (in-person, virtual, or hybrid)
Times are constantly changing. At this time last year, we were planning and hosting hundreds of virtual holiday events and experiences. This year there's a bit more flexibility for in-person, hybrid and virtual holiday celebrations.
Tip: Take a poll! What better way to know what your team wants than by asking them directly. Gauge the level of comfort amongst your team by asking if they would prefer an in-person, virtual, or hybrid holiday celebration.
3. Set the date
Determining the date and time of the event. People tend to travel around the holidays, so you'll want to have the date on the books at least two months ahead of time if possible.
Tip: Plan your company holiday experience/event a week or two before major holidays. This will eliminate conflict with team members' other plans, and throwing your company holiday celebration early will almost guarantee people have a great time. Remember that by the latter part of December, most people are partied out and over festivities, planning and demands on their time, which affects holiday cheer. Holding your party early will ensure you get everyone's best attitudes and participation!
4. Decide if You Want the Experience to Include Custom Merchandise/Gift Baskets
The right company swag is always a good idea! There is something special about receiving a tangible object that helps create a deeper connection, especially during WFH times. A perfect way to elevate the holiday celebration is by incorporating gift baskets, they add a personal and unique touch to the entire experience. Care packages in some manner or another are especially important for virtual experiences.
Tip: Considerations can include: holiday treats, company swag, DIY kits, etc. We love getting creative and customizing gift baskets to match the theme of the experience, but we also have a handful of popular kits that employees have appreciated and loved.
5. Consider the logistics
The level and detail that goes into planning a successful company event can be overwhelming. Especially for an in-person event - from venue selection to having the appropriate number of staff to support your event flow - the list goes on. Which is why we HIGHLY RECOMMEND booking Onyx Teams to plan your epic holiday experience/event. Whether it's an in-person or virtual event, we've hosted hundreds of holiday experiences, and we know what it takes to deliver a memorable experience.
The biggest takeaway and best advice we can give is start planning early! The only way to ensure a memorable holiday celebration experience is by addressing all of the details with time. This is not something you want to throw together last minute. You might not know exactly what type of experience/event best suits your team, but we're here to talk through the options with you! Contact us today to get the conversation started.